Lake Louise
Posted by:
Aamir
Dec 25th, 2009 •
Category:
Eye Candy
•
Tags:
canada
,
HDR
,
landscapes
,
travel
,
winter
•
Lake Louise is located in Banff National Park which is in Alberta, Canada. This lake is fed by run-off water from the nearby alpine glaciers. The emerald green color of the water that appears in summer is attributed to the rock flour formed by the glaciers as they slowly slide down the mountain.
Almost everything here freezes in winter. This is a small creek that breaks off of Lake Louise. It will be frozen soon.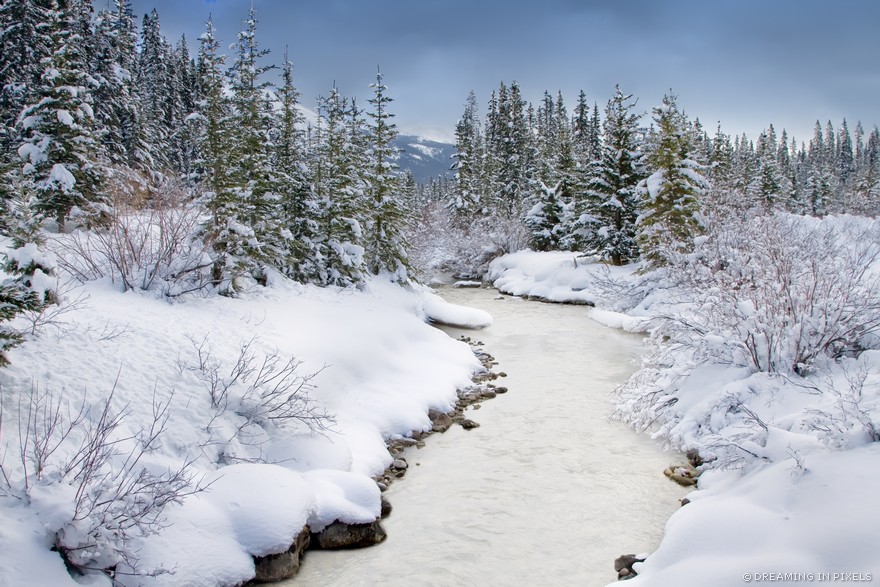 In the winter, this beautiful frozen lake is converted into an ice skating rink. Victoria glacier can be seen in the background.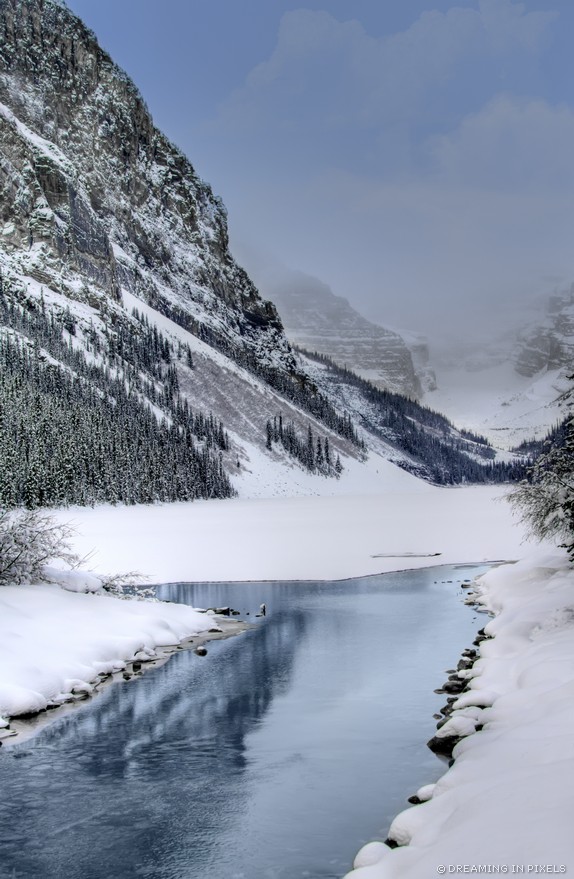 This is a kayak rental center in summer, but in the winter it is no more than a tool shed. Look closely, does it look like a transformer peeking out from the shed? Now you know where they hide 😉

This is the Chateau Lake Louise, a Fairmont hotel on the eastern shore of Lake Louise. It was build at the end of 19th century by the Canadian Pacific Railway. This hotel is a famous landmark associated with Banff usually seen on postcards, brochures, advertisements and anything related with Banff. It is very pricey with rooms at $400+ per night, but the views each room offers are alone worth the price.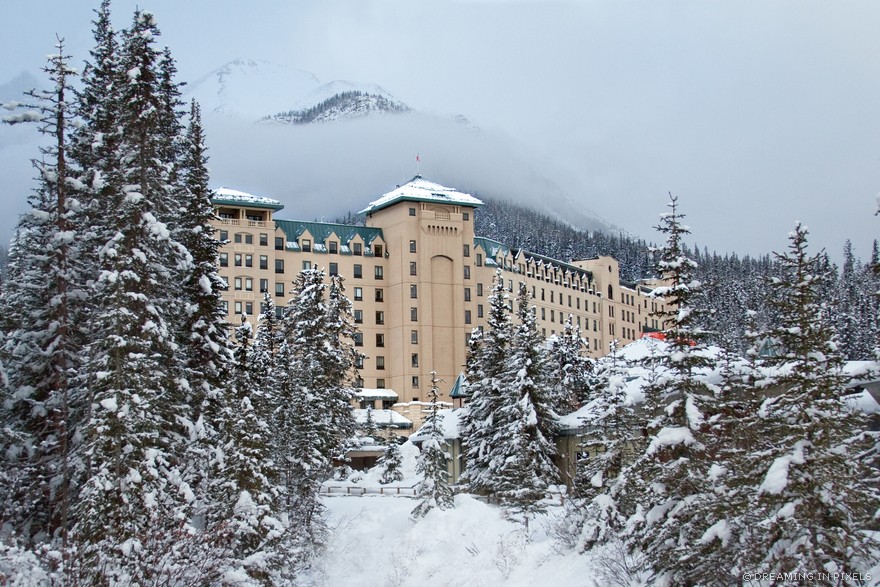 Posted by:
Aamir
Dec 25th, 2009 •
Category:
Eye Candy
•
Tags:
canada
,
HDR
,
landscapes
,
travel
,
winter
Back to top